CN
0510-83787758
about us
Wuxi Emodi Environmental Protection Technology Co., Ltd. is located in Xibei Town Industrial Park, Xishan District, Wuxi City. It covers an area of more than 10,000 square meters and has been engaged in sludge drying and reduction for more than ten years.
Aimdi advocates the concept of "green environmental protection, scientific and technological innovation" as the ultimate sludge disposal technology. By means of cooperation of production, education and research, he has worked closely with Southeast University, Jiangnan University, China Shipping Ninth Design and Research Institute Engineering Co., Ltd. to independently develop sludge drying and reduction technology. The technology and equipment of low-temperature sludge drying developed by the company have been patented by many countries, and have been successfully applied to many engineering examples, which has been widely praised by users. After years of efforts, Emdi has become a professional contractor of sludge drying project in PTA industry of petrochemical system in China, which has been praised by relevant media as the leader of sludge drying and reduction in China.
Covering more than 10,000 square meters
Focus on more than ten years
15 scientific researchers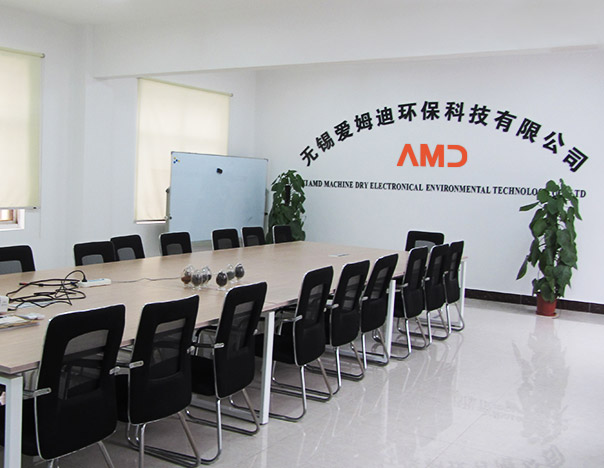 Our team
development path
2010
In August 2010, Emdi signed a cooperation agreement with Southeast University on "Production, Education and Research". In October of the same year, Emdi independently developed the "combined treatment technology of sludge two-stage drying and staged incineration" and successfully passed the appraisal of scientific and technological achievements organized by the Municipal Science and Technology Bureau.
2012
In June 2012, "Aimudi" first new small (6T/D) sludge drying device successfully settled in Shanghai, and became a typical demonstration project.
2014
In October 2014, "Emodi" was invited to participate in the sludge treatment and disposal technology exchange and supply-demand docking fair.
2015
In 2015, "Emdi" sludge drying plant entered the PTA industry of petrochemical system, opened the door of PTA sludge disposal, and successively undertook three industry orders in the same year.
In 2016, Emdy successfully applied for two practical patents again.
2016
In 2017, "Emodi" comprehensive layout of environmental services mode, opened a new chapter in environmental housekeeping services.
2017
In 2018, Emdi signed a cooperation agreement with Jiangnan University, and formally launched the declaration of high-tech enterprises.
2018
Technical
characteristics
01

The sludge moisture content is reduced from about 80% to less than 30% by mechanical crushing and physical drying (according to the user's design).

02

Scientific and rational utilization of waste heat such as boiler flue gas is the main energy source for drying and meets the requirements of sustainable development.

03

Low temperature drying (the surface temperature of sludge particles is below 80 C) keeps the original characteristics of sludge, and the dried sludge has certain granularity, which can be fully utilized as a resource.

04

The equipment is simple in structure, flexible in assembly, convenient in operation and maintenance, and occupies less than 20% of the area of other sludge disposal processes.
business model
Business Model
Environmental
service model
EPC General Contracting Model
Create a comprehensive process from design and development - Product Manufacturing - project construction - installation and commissioning - operation delivery to provide customers with high quality products and services.
Aditional Commodities
Selling equipment to customers is the traditional way of buying and selling goods. We provide installation guidance and technical support.
I. Centralized
Municipal sludge and industrial sludge are mainly used in sludge treatment and investment projects. When selling services to the government, PPP implementation model can be used to build factories. Sludge treatment fee is fixed by the government. The unit profit is low, but the amount is large and the market demand is wide.
2. Decentralized
Sludge is a kind of hazardous waste sludge because of its small amount of sludge treatment. When selling services to enterprises, mobile and small modular devices can be used for on-site processing, plug and play. Sludge treatment fees are priced by the market at a price of about 3000-8000 yuan/ton, which has a large profit margin.
Honor
0510-83787758
0510-83787838
http://www.wuxiaimudi.cn
Addr.: Wuxi, ChinaNo. 40 Jingrui Road, Zhangjing Industrial Park, Xibei Town, Xishan District, Wuxi City, Jiangsu Province

Mobile
Copyright © 2018 爱姆迪Co., LTD. All rights reserved